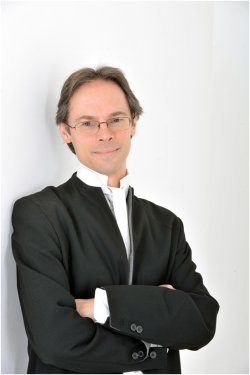 Welcome to "TBS" – the Tilford Bach Society! We have been running top quality concerts in Farnham and Tilford since 1952. We now include Farnham Sinfonia and a series of Conservatoire Concerts in Godalming, which aims to provide performance opportunities for students and young professionals. Each have their own websites:
www.farnhamsinfonia.org.uk          conservatoireconcerts.org.uk
All our concerts are open to the public and you can buy tickets on-line from this website. We are a registered Charitable Incorporated Organisation (CIO) and especially welcome young people and for our Farnham concerts entry for 8-25 year olds is FREE through CAVATINA. A parent or teacher accompanying a child under 16 may also attend FREE – details HERE. Our Festival Music Director is Adrian Butterfield, who is professor of baroque violin at the Royal College of Music.
From 25 April 2017 all events are run by Tilford Bach Society (CIO) – see Legal note at foot of this page.
---
Next Farnham Concert
7-30pm Saturday 30 March 2019
Farnham Sinfonia, with Richard Watkins (horn)
Conductor: Matthew Taylor
Leader: Elizabeth Cooney (violin)
Programme
Edward Elgar: Serenade
Carl Nielsen: Canto Serioso
W A Mozart: Horn Concerto K.447, soloist Richard Watkins
Matthew Taylor: Romanza for strings
Joseph Haydn: Symphony No 59 "Fire"
 ———————
See left hand column for other concerts
---
Next Godalming Conservatoire Concert
Saturday 9 March 2019: 6-30pm
Trinity String Ensemble
Conductor: Nic Pendlebury
Elgar Serenade in E minor, Op. 20
Sally Beamish Variations on a Theme of Benjamin Britten
Grazyna Bacewicz Concerto for String Orchestra
Benjamin Britten Variations on a Theme of Frank Bridge, Op. 10
————————
Saturday 27 April 2019: 6-30pm
String Quartet from Trinity Laban
————————
Saturday 18 May 2019: 6-30pm
Daiken String Quartet
Haydn, Webern, Schumann
Details to follow
---
Donations
TBS is a registered charity and we rely on donations as well as ticket sales to cover the costs of our festival. If you would like to make a donation via PayPal please use the button below.

---
Major Sponsors
We are hugely grateful to our major sponsors: