---
Welcome to "TBS"!  We run concerts in Farnham and Godalming including Farnham Sinfonia and a series of Conservatoire Concerts in Godalming, which aims to provide performance opportunities for students and young professionals. Each have their own websites:
www.farnhamsinfonia.org.uk          conservatoireconcerts.org.uk
All our concerts are open to the public and you can buy tickets on-line from this website. We are a registered Charitable Incorporated Organisation (CIO) and especially welcome young people and for our Farnham concerts entry for 8-25 year olds is FREE through CAVATINA. A parent or teacher accompanying a child under 16 may also attend FREE – details HERE.
The original Tilford Bach Society, founded in 1952 by Denys Darlow with its current Music Director Adrian Butterfield, is a separate charity although this webpage includes information about their past concerts – see Legal note at foot of this page. The website for the original Tilford Bach Society is
https://sites.google.com/view/all-saints-tilford/whats-on/tilford-bach-festival-2020?authuser=0
---
New: Arrange your own Private Concert with Farnham Sinfonia Musicians
---
If you can, please donate to support musicians through these TBS Farnham Concerts. Thanks to your support, since lockdown started we have paid out over £16,000 in fees to musicians.
Click to donate to our musicians for the Farnham based series all money raised will be paid out to musicians:
Donate £5   Donate £10  Donate £20   Donate £50
Please click HERE to sign a Gift Aid Form increasing the value of your gift by 25% if you have not already done so. The forms are valid for BOTH Farnham and Godalming concerts.
http://www.tilbach.org.uk/gift-aid
---
All future concerts are now postponed due to the Government Restrictions
Dates planned for concerts in summer and autumn
Friday 21 May 730pm at Spire Church (details to follow)
Sunday 6 June 4pm at Bury Court Barn: Farnham Sinfonia
Friday 25 June  730pm at St Andrews Farnham: Solem String Quartet
Saturday 2 October 730pm at St Andrews Farnham: Farnham Sinfonia with soloist Coco Tomita
Friday/Saturday 22/23 October: Farnham Chamber Music Festival
Friday/Sunday 29/31 October: Farnham Chamber Music Festival
Details of the concerts that were planned for January and February are shown below and we will try to reorganise these concerts as soon as we can in spring/summer.
Recommended sites for online concerts
St Mary Perivale
Still running three top quality chamber music concerts a week including some musicians who have played for TBS. These concerts are accessible free in high definition video from their new showcase page. Hugh Mather and his team do more for musicians and audiences than any other group of volunteers that we know and have no Government funding, so do support them.
https://vimeo.com/showcase/6757898
Wigmore Hall
https://wigmore-hall.org.uk/whats-on/event-listing
Do register free and sign in to get access to past concerts.
---
Farnham Sinfonia Ensemble
Elizabeth Cooney (violin); Peter Fenech (viola); Judith Fleet (cello); Dave Brown (Double Bass);  Daniel Hill (Piano)
"Viennese" Programme
Schubert – 'Trout' Quintet
Schubert – Notturno for Piano Trio
Kreisler – Liebesleid and Caprice Viennoise for Violin and Piano
J.Strauss – Blue Danube Waltz and festive pieces for strings
---
Coco Tomita (violin) and Kan Tomita (piano)
Programme includes Beethoven's Violin Sonata No5 "Spring"
Coco Tomita won the BBC Young Musician Strings Competition in 2020.
---
Mathilde Milwidsky (violin) & Gamal Khamis (piano)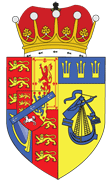 Programme
Schubert Sonatina in D
Beethoven Sonata in D op 12 no 1
Elgar Sonata in E minor, op 82
Wieniawski Faust Fantasy
---
Nathalia Lomeiko, Yuri Zhislin & Alexanda Karpeyev
Programme
Beethoven: Violin Sonata no.3 in E flat major
Brahms: Horn Trio (arr. for violin/viola and piano)
Bruch: Nachtgesang (trio) from 8 pieces
Beethoven: Violin Sonata no.9 "Kreutzer"
---
On-line Concerts and other Music for Lockdown
---
New videos
Bach Goldberg Variations for String Trio
including pictorial biography of JSBach
Alexandra Lomeiko (violin)
Lisa Bucknell (viola)
Timothee Botbol (cello)
The audio plays the full concert but because the video camera switched off after 29 minutes a pictorial biography in slides is displayed for the remainder of the concert.
——————————————-
Please donate generously to support musicians
Click to donate to our musicians for the Farnham based series:
Donate £5   Donate £10  Donate £20   Donate £50
If you do not wish to use Paypal please post a cheque payable to "Tilford Bach Society CIO" to TBS, 1 Adams Drive, Fleet GU51 3DZ or make a transfer to Tilford Bach Society CIO Account  00030776  Sort Code   40-52-40
Please click HERE to sign a Gift Aid Form if you have not already done so. The forms are valid for BOTH Farnham and Godalming concerts and need to be completed only once as they remain valid until you tell us to stop using them.
A huge THANK YOU to all who have supported musicians through our on-line and live outdoor concerts this summer.  From July to mid-September you have donated over £8,000 which has been paid or is being paid to musicians.  You can view programmes and find links to YouTube videos on our page of Programmes since 2018.
Other regular free online concerts
---
Ticket sales are not enough to pay for our concerts!
Please become a Friend or Sponsor – Details HERE
---
Music is especially helpful for dementia sufferers and they and their carers are welcome to attend our concerts free of charge. Please register with Sue Sagun secretary@tilbach.org.uk 01252 613130 at least a day before the concert if you would like to take up this offer.
---
Next Godalming Conservatoire Concert
---
Donations
TBS is a registered charity and we rely on donations as well as ticket sales to cover the costs of our festival. If you would like to make a donation via PayPal please use the button below.

---
Major Sponsors
We are hugely grateful to our major sponsors: