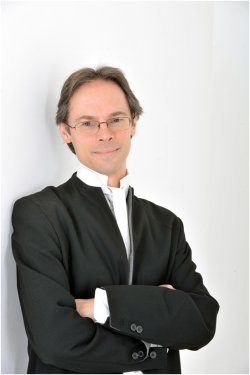 Welcome to the Tilford Bach Society! We have been running top quality concerts in Farnham and Tilford since 1952. We organise a period instrument festival each June in Tilford Church with internationally famous performers and regular monthly concerts from September to April in Farnham.
All our concerts are open to the public and you can buy tickets on-line from this website. We are a registered Charitable Incorporated Organisation (CIO) and especially welcome young people and for our Farnham concerts entry for 8-25 year olds is FREE through CAVATINA. A parent or teacher accompanying a child under 16 may also attend FREE – details HERE. Our Music Director is Adrian Butterfield, who is professor of baroque violin at the Royal College of Music.
From 25 April 2017 all events are run by Tilford Bach Society (CIO) – see Legal note at foot of this page.
---
Celebration Concert of Bach Cantatas
7-00pm Saturday 29 September 2018
St Thomas on the Bourne, Farnham, GU9 8HA
PLEASE NOTE THIS CONCERT  HAS BEEN MOVED FROM TILFORD TO FARNHAM
Prinz Donatus and Prinzessin Heidi von Hohenzollern invite members and friends of the Tilford Bach Society to join them as guests at a special Bach concert to celebrate their first wedding anniversary
Admission Free
*********************
Saturday 6 October 2018: 7-30pm
Dante String Quartet
 Haydn String Quartet Op.103
Shostakovitch String Quartet No 15
Beethoven Late  String Quartet No 14 Op:131
*********************
Saturday 13 October 2018: 7-30pm
(not Sunday as stated in error in the Herald)
Farnham Sinfonia
Leader: Elizabeth Cooney (violin)
Sibelius Impromptu for Strings
David Matthews Adagio
(short contemporary piece)
Mozart Violin Concerto No 5 in A major; soloist Elizabeth Cooney
3 Beethoven Bagatelles from Opus 33 arranged for Sinfonia by Matthew Taylor
(world premiere)
Haydn Symphony No 22 (Philosopher)
---
Donations
TBS is a registered charity and we rely on donations as well as ticket sales to cover the costs of our festival. If you would like to make a donation via PayPal please use the button below.

---
Major Sponsors
We are hugely grateful to our major sponsors: