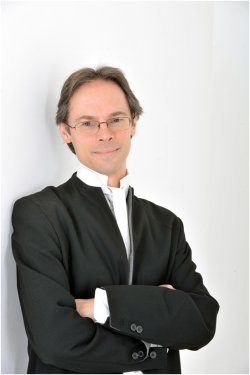 Welcome to "TBS" – the Tilford Bach Society! We have been running top quality concerts in Farnham and Tilford since 1952. We now include Farnham Sinfonia and a series of Conservatoire Concerts in Godalming, which aims to provide performance opportunities for students and young professionals.
All our concerts are open to the public and you can buy tickets on-line from this website. We are a registered Charitable Incorporated Organisation (CIO) and especially welcome young people and for our Farnham concerts entry for 8-25 year olds is FREE through CAVATINA. A parent or teacher accompanying a child under 16 may also attend FREE – details HERE. Our Music Director is Adrian Butterfield, who is professor of baroque violin at the Royal College of Music.
From 25 April 2017 all events are run by Tilford Bach Society (CIO) – see Legal note at foot of this page.
---
Next Farnham Concert
Saturday 24 November 2018: 7-30pm
Please note venue has been changed and is no longer United Reformed Church
The Brook Street Band
"A Baroque Journey: From Prussia to Paris"
Lisete da Silva Bull (baroque flute) 
Tatty Theo (baroque cello)
Carolyn Gibley (harpsichord)
Programme
Christoph Schaffrath (1709-1763):  Trio Sonata CSWV E:3 (D Major)
Johann Sebastian Bach (1685-1750):  Sonata for Flute and Obbligato Harpsichord BWV1030 (b minor)
Johann Christoph Friedrich Bach (1732-1795) Cello Sonata (G Major) HW X/1
Joseph Bodin de Boismortier (1682-1765):  Sonata Op.37 No.2 (e minor)
JCF Bach Trio (D Major) HW VII
George Frideric Handel (1685-1759):  Cello Sonata (G Major)
Jean –Marie Leclair L'aîné (1697 – 1764):  Sonata Op.2 No.8 (D Major)
---
Next Godalming Conservatoire Concert
Saturday 17 November 2018, 6-30pm
Ziran Duo
Thibault Blanchard Dubois (cello) and Ben Richardson (violin)
Works include Bach Inventions, Vivaldi (Winter), Beethoven (duo in C Major), Villa Lobos, Piazzolla (Cafe), Kodaly (op. 7 Duo for Cello and violin) and the Haendel-Halvorsen Passacaglia.
---
Donations
TBS is a registered charity and we rely on donations as well as ticket sales to cover the costs of our festival. If you would like to make a donation via PayPal please use the button below.

---
Major Sponsors
We are hugely grateful to our major sponsors: