Saturday 6 October 2018: 7-30pm
Dante String Quartet
Please scroll down for ticket information and purchase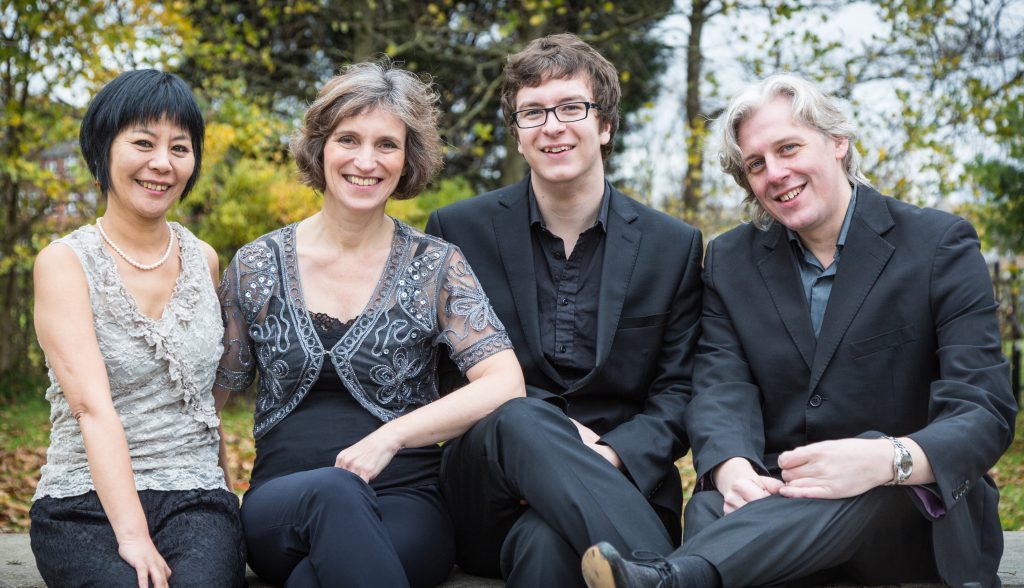 Haydn String Quartet Op.103
Shostakovitch String Quartet No 15
Beethoven Late  String Quartet No 14 Op:131
The Dante Quartet, one of the UK's finest ensembles, is known for its imaginative programming and impassioned performances. The quartet was founded in 1995 and chose its name to reflect the idea of an epic and adventurous journey. The Dante Quartet has been honoured with the Royal Philharmonic Society Award for Chamber Music and has also received international awards for its recordings. The wide age-range of the Dante Quartet's members helps to create a harmonious and exciting blend, marrying youthful enthusiasm with richness of experience and consummate technical skill.
Frequently heard on Radio 3, the Dante Quartet and has appeared many times at  London's Wigmore Hall and Kings Place, as well as at the UK's foremost festivals and music societies. Abroad, the quartet has played in France, Germany,  Holland, Spain, Switzerland, Finland, the Czech Republic and Poland, and is about to make its first tour of Japan in November 2016.
The Dante Quartet has made a series of acclaimed recordings for Hyperion, winning the BBC Music Magazine Award and the French Diapaison d'Or for its disc of quartets by Fauré and Franck. The quartet has also recorded for Signum with celebrated tenor Andrew Kennedy, and is now embarking on a major project with SOMM label to record the complete quartets of Stanford, many of them unpublished and unjustly neglected. The first of these discs has just been released and is attracting rave reviews.